Therapists
Jeannie Ingram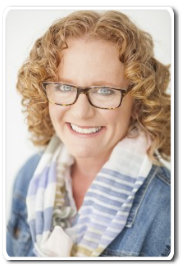 Jeannie Ingram is a Licensed Professional Counselor, Certified Imago Relationship Therapist, speaker and workshop presenter in private practice in Nashville, TN.
She has a Bachelors Degree in Psychology and a Masters in Counseling from the University of Alabama at Birmingham, as well as a Post-Baccalaureate Certificate in Marriage and Family Therapy from Capella University. Using this training, along with decades of experience, she helps couples and individuals heal and live more intentionally.   In addition, she is certified to present Getting the Love You Want and Start Right, Stay Connected Imago couples workshops across the Southeast.   She loves cooking, writing, hiking, backpacking, kayaking, and sailing.
Most of all, she is dedicated to helping couples and individuals find joy, meaning, success and connection through the practice of mindfulness and purpose in their lives.
Susan Hammonds-White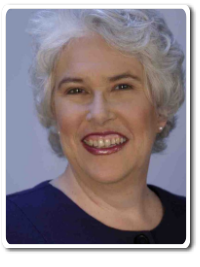 Susan Hammonds-White is a Licensed Professional Counselor with Mental Health Service Provider designation in the state of Tennessee,  specializing in individual, couples and family therapy. She maintains a  private practice in Nashville, Tennessee.
With over 26 years experience as a mental health counselor, a doctorate from Vanderbilt University's Human Development Counseling program, and specializations in Imago Relationship Therapy, trauma treatment through the use of EMDR, and the healing of damaged relationships with food, she currently serves as a private practitioner working with a broad spectrum of clients.
David Pearl, LCSW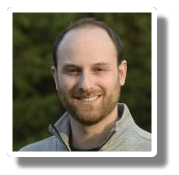 David Pearl is a psychotherapist and performance coach specializing in treating young professionals, couples,       performing artists and athletes. Using a non-judgmental and practical approach, David is an active therapist  dedicated to helping people live their best lives. His aim is to provide a safe and supportive environment to strengthen  self-esteem and facilitate more meaningful connections with family, friends, professional colleagues, or teammates.  David obtained his Master's degree from The Silver School of Social Work at NYU and his Bachelor's degree in Human Development and Family Studies from the University of Wisconsin-Madison. He is formally trained in Acceptance & Commitment Therapy (ACT), and has certifications in Imago Relationship Therapy and Prepare/Enrich Premarital and Marital Counseling.
Carol Rella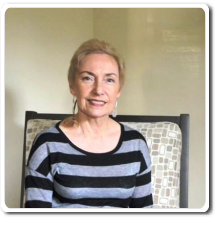 As a psychotherapist, Carol has 22 years experience of counseling individuals, couples and families. She currently limits her practice to individual adults and couples. She is a Certified Imago Relationship Therapist who trained with Harville Hendrix, PhD., founder of the Institute for Relationship Therapy. Prior to becoming a psychotherapist, she held corporate management positions in the private business sector for 10 years. Her corporate and mental health experience has enabled her to be uniquely qualified to assist individuals faced with job stress, workplace conflict and career challenges. Her clinical counseling experience includes working in hospital, Alcohol and Drug  and community mental health facilities prior to entering private practice in 2005.
Carol is an avid gardener and nurtures her creative spirit through watercolor painting and handmade ceramics. She shares her home in the historic Lakeland Springs neighborhood with Tootise, a Jack Russell mix and Stella, her Crab-cat (she has attitude).
Dr. Phil Chanin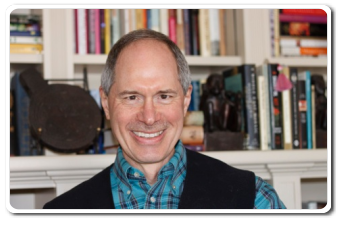 I graduated from Nashville's West End High School, where I had the great good fortune to play basketball for the late Joe Shapiro, who taught me so much about reaching one's potential, in life and in sports. Subsequently, I received a Bachelor's Degree from Amherst College and a Doctorate in Counseling Psychology at the University of Massachusetts, Amherst.
I did Post-Doctoral training in Massachusetts and in Philadelphia, at The Devereux Foundation. I opened a private practice in Ardmore, on Philadelphia's Main Line. I then relocated back to Massachusetts, living on the campus of the Northfield Mt. Hermon School, and spent five years working at an inpatient substance abuse treatment hospital in New Hampshire. I then established a private practice in Keene, NH, before moving back to Nashville in 1991.
Richard Cowan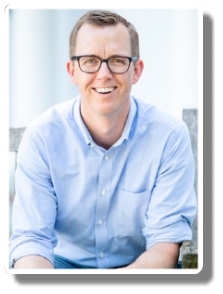 Richard loves helping couples restore the connection that originally drew them together. He also believes that couples experiencing brokenness, isolation and pain may be more ready and motivated to change than at any other point in their relationship.
Before beginning his career as a professional counselor, Richard worked for Young Life, earned an M.Ed. from Vanderbilt University, an M.T.S. from Covenant Seminary, worked as both a middle school and high school director, and served for two years as the Executive Coordinator of Nashville Psychotherapy Institute. When not helping couples rediscover the love that originally drew them together, Richard spends time with his wife and daughters, takes care of his chickens and garden, and reads anything Wendell Berry ever wrote.
richard@comealivecounseling.com
(615) 502-0172
Emily Ector-Volman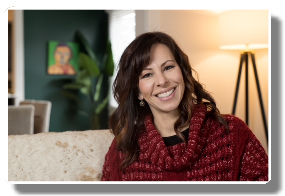 I have a passion for working with individuals and couples to write their life story as they always imagined it. I take a client-centered approach to counseling, which means each session is your time to explore your vision of connection, love and wholeness in a safe, judgement-free environment.
I received my Master's of Arts in Clinical Mental Health Counseling from Trevecca University and hold a LPC-MHSP (temp) license in the state of Tennessee. I am also a National Board Certified Counselor and a member of the American Counseling Association (ACA), Imago Relationships North America, the Nashville Psychotherapy Institute (NPI), and the American Association of Sexuality Educators, Counselors, and Therapists (AASECT).
I received a Bachelor's degree from Loyola Marymount University in Los Angeles, CA and worked in the entertainment industry for over twenty-five years before choosing to pursue therapy as a second career. People are sometimes surprised to learn of my career in comedy writing, but I see the similarities as this: comedy is about observing life's biggest and smallest moments while writing is about exploring someone's intimate story, empathizing with their struggles, and letting their life unfold beautifully.
Sonya Thomas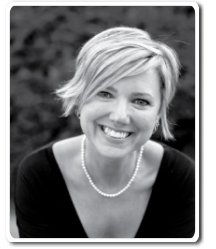 I am a native of Middle Tennessee. I have lived here all of my life except for the five years I spent in New Mexico completing my undergraduate degree and embarking on a career in mental health care.
I have practiced psychotherapy since 1992 in a variety of settings including education, community mental health, not-for-profit agencies and in private practice. I have a Masters of Social Work from the University of Tennessee and have trained extensively in couples therapy. In private practice as a licensed clinical social worker, I specialize in assisting adults who are currently experiencing life and/or relationship struggles or concerns. Benefiting from more than 20 years of post-graduate experience and training, I find great joy in helping individuals create the kind of relationships for which they long and live the kind of life they deserve to live.
Rod Kochtitzky, MDiv, LCPT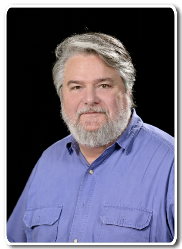 Rod is a graduate of the University of the South (TN), the General Theological Seminary (NYC) and the Institutes of Religion and Health (NYC). He is licensed as a Clinical Pastoral Therapist in Tennessee and an ordained minister in the Episcopal Church for thirty five years. In addition, Rod is certified as a Fellow in the American Association of Pastoral Counselors. Rod is also an Advanced Clinician, Workshop Presenter, and Consultant in Imago Relationship Therapy. He has been engaged in clinical practice in Middle Tennessee for over 25 years. He works exclusively with couples helping them break free of the power struggle and into more conscious ways of relating. (Click here for more info about Rod and his work with couples.)
Anita Hauenstein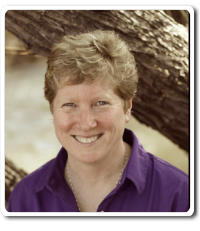 Dr. Anita L. Hauenstein is a licensed psychologist, ordained minister and energy worker. In a private practice setting, Dr. Hauenstein blends her skills and experience to offer clients a safe, supportive and sacred space to explore both old and new pathways.
She holds both a Ph.D. and Masters degree from Auburn University. She received a Masters in Divinity from Vanderbilt Divinity School and a B.A. from Rhodes College. She is also a licensed and ordained minister in the United Church of Christ.  
Doug Herr, Psy.D.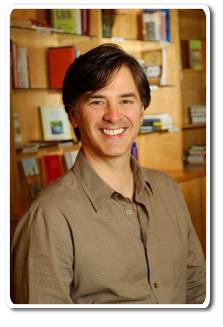 Even though you've put so much effort into your relationship, it's still challenging. You need to find or make a way forward, and find yourselves in a better place. My role is to provide a safe environment to coach and mentor the skills that you need now, drawing upon mindfulness training, Imago Relationship Therapy and Non-Violent Communication and over 24 years working with couples and individuals. I received my undergrad in Engineering Physics at Cornell but always enjoyed talking on study breaks more than the homework. I later felt called to psychology and obtained a Masters and Doctorate at Rosemead School of Psychology in California. Contact me to schedule an appointment at dougherr@gmail.com or call (615) 397-3304.
Miriam Tate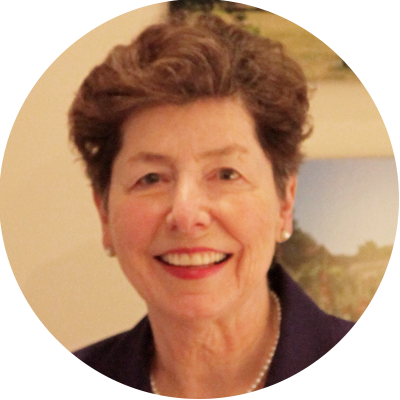 One of things I enjoy most about my work is listening to stories. Each person's story is like a mosaic. When people first meet with me, sometimes there are pieces missing. When we begin to explore their family of origin story, we are able to start putting pieces to their puzzle in place. My clients become aware  of the defenses that they bring into adulthood and the reasons they formed these protections. But as they begin to look at their story as an adult, they realize these same defenses that helped them survive their childhood are now blocking them having healthy relationships. By introducing The Spiritual Root System™ (The 8 Feelings), I help my clients identify their feelings and needs which are essential for healing. Using The 8 Feelings I also introduce the tenets of Imago Relationship Therapy. With this I help my clients learn to listen to others but still maintain their feelings and needs.
Lisa McGovern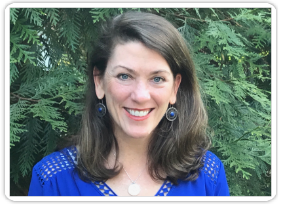 Lisa McGovern is a Licensed Clinical Social Worker and a therapist in private practice in Nashville, Tennessee. She has been presenting on navigating personality differences for engaged couples since  2009 and has presented on ethics, self-care and treating trauma. She has practiced psychotherapy since 1991 in a variety of settings and has a passion for improving relationships and healing past wounds. She is certified in trauma treatment through EMDR and is an Imago Relationship Therapist in training.
She has a Bachelors in psychology from the University of Kentucky and a Masters in Social Work from the University of Tennessee. She specializes in helping people find balance in their lives and fulfillment in their relationships. By creating a safe and nurturing environment, she finds that through knowledge, gentle guidance and practicing self-care, many people can live a life that brings them peace and happiness.
Barbara Jo Koehnemann, LMFT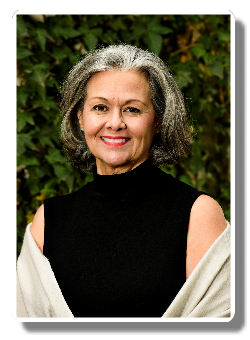 The single most satisfying experience in my work is coaching couples and families how to communicate and increase their connection to one another.  It is an honor and privilege to witness their progress each day.  As a Licensed Marriage and Family Therapist, and Certified IMAGO Relationship Therapist, that is what keeps me motivated and inspired, day in and day out.  I welcome the challenges of your relationships and look forward to giving you new hope.
I am licensed in Tennessee and Georgia, and a clinical fellow of the Georgia Association of Marriage and Family Therapy and the American Association of Marriage and Family Therapy.  I have served on the Board of Directors for the Georgia Association of Marriage and Family Therapy.  I hold a Master of Family Therapy Degree from Mercer University School of Medicine, and a BA in Communication, graduating Cum Laude from Mercer University.  I am Certified in IMAGO Relationship Therapy and have served on the Stewards Circle. I am also trained in Brainspotting.